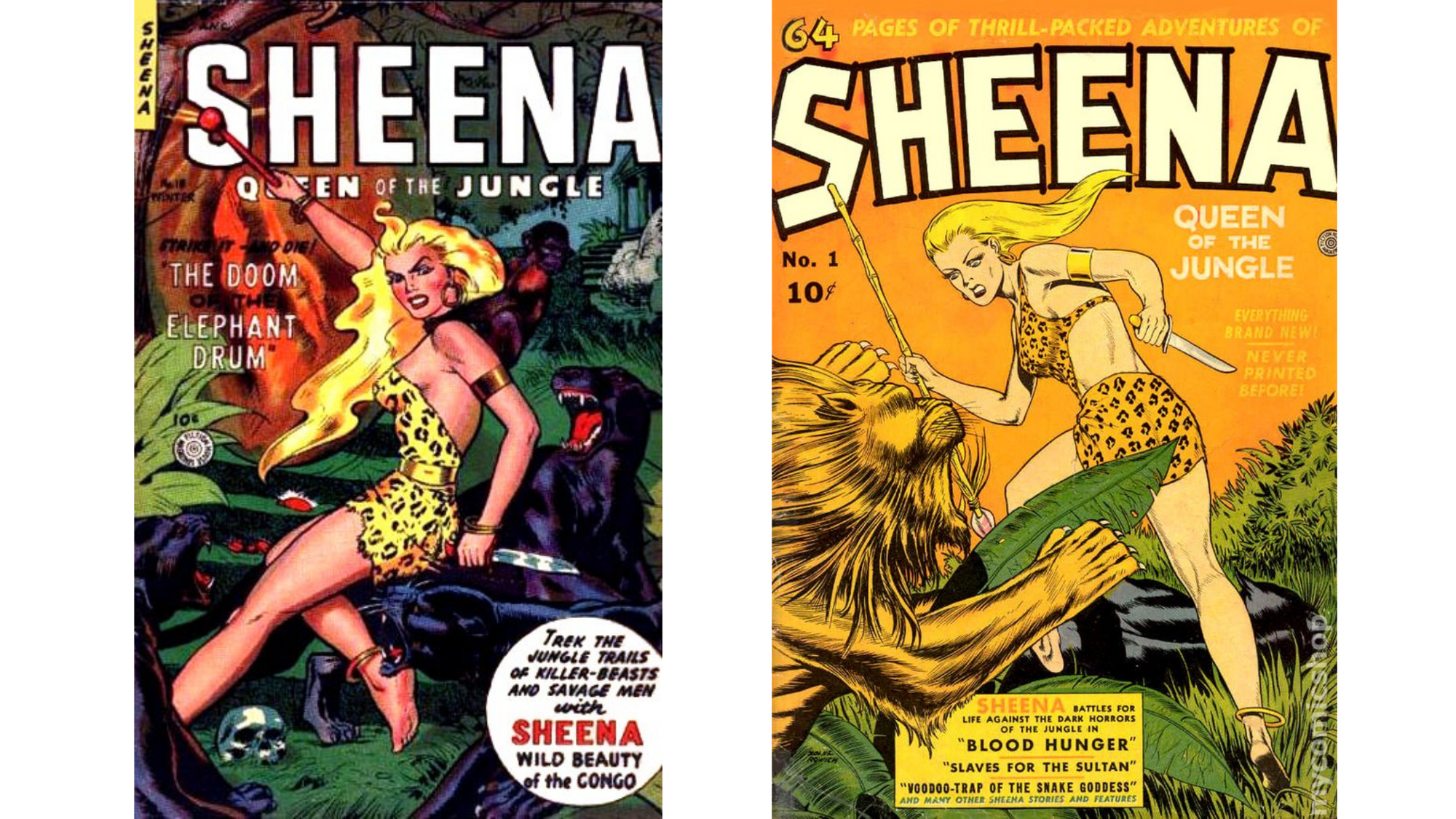 Sheena is a Punk Rocker
Sheena of the Jungle is a 1930s comic book about an enormously breasted Amazonian heroine. She takes down bad guys, wears a slinky outfit made from cheetah fur, and has a legacy of titular firsts. Sheena is the first woman superhero to have her own comic title (predating Wonder Woman, who usually gets the credit), and later as the muse for the first song to reference the genre of Punk in its title. The Ramones' 1977 hit Sheena is a Punk Rocker tells the story of the superhero leaving the jungle (or the mainstream disco scene, depending on your interpretation) for the salvation provided by Punk.
The red plaid on this piece has come to represent the British punk movement of the mid-1970s, and specifically Malcolm McLaren's vision for the oxymoronic anarchism-as-enterprise Sex Pistols (fight me on this, Dad!), which is a reference to the even older use of plaid outfits as a source of rebellion during the Scottish Jacobite uprising. The coral color, in contrast, is emblematic of the opposite side of the high school cafeteria: the preps. The color comes from red sailing pants becoming sun bleached and well worn, and has been perfected as a concept by companies like J Crew and Vineyard Vines, who aim to reference the affluent lifestyle of a New Englander Who Sails And Is Social Chair Of The Porcellian Club At A University Outside of Boston.
Personally, I find the political messaging of personal style to be fascinating. How is it possible that we can commmunicate our social class, our musical interests, even who we voted for through the color of our pants? Do we embrace that? Accept that? Are colors just colors? When did wearing tie-dye become a message of anti-war? When did it stop? Will we ever be able to wear red baseball caps again without making everyone nervous? Do we even want to wear them again, or is it too painful? Invite me to your dinner party. I have so much to discuss.